I spent some time this month at the headquarters of the Poetry Foundation, 61 W. Superior in Chicago. It's a lovely building, spare, not especially welcoming, but very pleasant once you get inside. (You might say that about some poems, too.)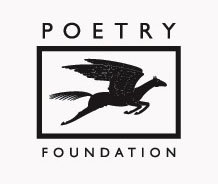 The Poetry Foundation was created in 2003, but its roots go back to Poetry magazine, which was established here in Chicago in 1912, by Harriet Monroe, with the goal of publishing the best contemporary English poetry. The magazine, which bills itself as "the oldest monthly devoted to verse in the English-speaking world," published early works from  T. S. Eliot, Ezra Pound, Marianne Moore, Wallace Stevens, William Carlos Williams, Carl Sandburg, and many others.
In the 1970s, the pharmaceutical heiress Ruth Lilly submitted some poems to magazine, but received only rejections from the editor at the time, Joseph Parisi. As The New York Times put it, "evidently she did not take the rejections to heart," because on her death in 2002, Lilly left $100 million to Poetry, which the Times characterized at the time as "a struggling journal little known outside literary circles."
Despite going from rags to riches overnight, the foundation has maintained an admirable focus on Poetry's mission of getting the word out about poetry, creating rich prizes for poets, hosting events, and making all sorts of poetry and related material available free and in full through its website.
You can even sign up to have a poem sent daily to your email, like today's poem, "Harlan County," by Kate Buckley.
Until Sept. 12, an exhibition of artist Tony Fitzpatrick's Secret Birds drawings will be up in the lobby of the Poetry Foundation.